What is Digital Fertilizer?
Digital Fertilizer's mission is to strengthen the high-growth startup community of Northeast Wisconsin by connecting, educating, and empowering a network of entrepreneurs.
---
What Does Digital Fertilizer Do?
Connect
Engage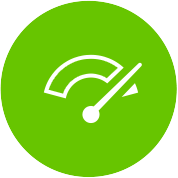 Empower
Upcoming Events
Monday, March 13th
The Green Room Lounge
We've all heard and experienced crazy startup stories filled with extreme highs and lows, but not many this extreme. Rags to riches and repeat. A billion-dollar failed IPO. Multiple sold companies, including one to Microsof...
RSVP →
Need more startup action? Take a look at our Startup Digest calendar or checkout our Meetup group!
Latest News
Last month, our spotlight speaker was Anna Steinfest. She's a successful entrepreneur based out of Green Bay, WI whom is very involved in mentorship programs. In fact, her company, AFF Research is the facilitator of the official Mentor-Protégé program of the Green Bay Packers. "You can't just be better than your competitors, you have to...
Read the Full Article →