What is Digital Fertilizer?
Digital Fertilizer's mission is to strengthen the high-growth startup community of Northeast Wisconsin by connecting, educating, and empowering a network of entrepreneurs.
---
What Does Digital Fertilizer Do?
Connect
Engage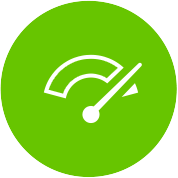 Empower
Upcoming Events
Monday, October 13th
Appleton Makerspace
This meetup is at the Appleton Makerspace... Link to parking map "Come explore the boundary layer between the analog universe and the digital one" Nothing beats software for manipulating pure thoughtstuff - conversion, analys...
RSVP →
Monday, November 10th
The Green Room Lounge
RSVP →
Need more startup action? Take a look at our Startup Digest calendar or checkout our Meetup group!
Latest News
Congratulations! Yesterday, you and your team received a first place award for the "Next Best App" at the Hack'n'Slash-a-thon. Now, you and your team are considering building your idea into next big startup success story. However, this seems like a daunting task and presents some serious legal questions that could make or break the successful...
Read the Full Article →