What is Digital Fertilizer?
Digital Fertilizer's mission is to strengthen the high-growth startup community of Northeast Wisconsin by connecting, educating, and empowering a network of entrepreneurs.
---
What Does Digital Fertilizer Do?
Connect
Engage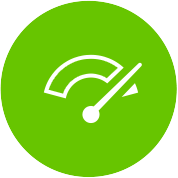 Empower
Upcoming Events
Tuesday, November 7th
Brown County Central Library
TOPICDetails Coming Soon! MEETUP AGENDA 4:00pm - 6:00pm - Startup Showcase4:00pm - OpenBeta5:00pm - Building Successful Technical Businesses -- 5:30pm - Open Networking 6:00pm - Feature Presentation Begins 7:15pm - Happy H...
RSVP →
Need more startup action? Take a look at our Startup Digest calendar or checkout our Meetup group!
Latest News
Last month, our spotlight speaker was Anna Steinfest. She's a successful entrepreneur based out of Green Bay, WI whom is very involved in mentorship programs. In fact, her company, AFF Research is the facilitator of the official Mentor-Protégé program of the Green Bay Packers. "You can't just be better than your competitors, you have to...
Read the Full Article →