What is Digital Fertilizer?
Digital Fertilizer's mission is to strengthen the high-growth startup community of Northeast Wisconsin by connecting, educating, and empowering a network of entrepreneurs.
---
What Does Digital Fertilizer Do?
Connect
Engage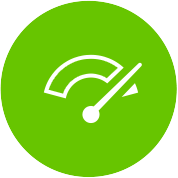 Empower
Upcoming Events
Monday, August 11th
The Green Room Lounge
Scott Koffarnus, CEO and Creative Director of Cineviz, will be sharing his experiences and his vision on how to engage, educate and motivate others with ideas. Cineviz specializes in providing customer engagement through digi...
RSVP →
Saturday, August 23rd
Appleton Memorial Park
Come and hang out with us at the first ever Digital Fertilizer Ice Cream Social!  We'll be celebrating summer with a family event, near the playground at Memorial Park in Appleton.  Bring your kids, friends, parents, long l...
RSVP →
Need more startup action? Take a look at our Startup Digest calendar or checkout our Meetup group!
Latest News
It's a common scenario in the startup world… You and your team are just getting the ball rolling on a new business idea. Everyone is excited about it. Everyone wants ownership. Not everyone can be a co-founder – or at least not everyone should be a co-founder. But Joel Abraham of the Milwaukee-based startup accelerator...
Read the Full Article →