What is Digital Fertilizer?
Digital Fertilizer's mission is to strengthen the high-growth startup community of Northeast Wisconsin by connecting, educating, and empowering a network of entrepreneurs.
---
What Does Digital Fertilizer Do?
Connect
Engage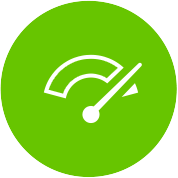 Empower
Upcoming Events
Monday, September 8th
The Green Room Lounge
The Silicon Valley has become something bigger than a geographic location – it is now a metaphor for new ideas, rapid innovation, and pronounced boom (and bust) cycles. While the Fox Valley will never be the Silicon Valley,...
RSVP →
Monday, September 8th
The Green Room Lounge
Storytelling is an essential tool for creating successful brands and organizations. Telling stories taps into how our brains are wired, creating stronger and longer lasting connections with customers. In this presentation, Ma...
RSVP →
Need more startup action? Take a look at our Startup Digest calendar or checkout our Meetup group!
Latest News
An idea hits you like a bolt of lightning. You've got this incredible concept for a startup – something that will change lives, turn an industry upside down – and maybe even make you some money in the process. So the first thing you do is get to work making it happen. You start putting...
Read the Full Article →