What is Digital Fertilizer?
Digital Fertilizer's mission is to strengthen the high-growth startup community of Northeast Wisconsin by connecting, educating, and empowering a network of entrepreneurs.
---
What Does Digital Fertilizer Do?
Connect
Engage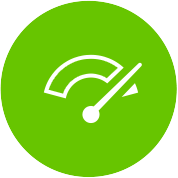 Empower
Upcoming Events
Monday, August 10th
Appleton Makerspace
3D Printing / Additive Manufacturing main stream technologies and production applications With all the media attention around 3D printing, It's tough to keep up with the technologies. Everyone is wondering what's real, an...
RSVP →
Tuesday, August 18th
Discovery World
Join us as we celebrate groundbreaking and transformational ideas at the second annual Wisconsin Innovation Awards on August 18, 2015 at Discovery World in Milwaukee. The evening will include a reception at 5:30 PM with the a...
RSVP →
Need more startup action? Take a look at our Startup Digest calendar or checkout our Meetup group!
Latest News
Today we are sharing the story of Jonathon Rosploch and how he is turning his idea for The Pronator into a startup. To stay up to date with Jon and The Pronator, check out www.thepronator.com follow him on Twitter (@thepronator). Tell us a little bit about yourself. I was born and raised in booming metropolis...
Read the Full Article →